Get Superior Metal Fabrication in Ohio—Call Today!
Whether you need welding or machining, Perry Welding and Machine is your "One Stop – Job Shop" for metal fabrication in Northeast Ohio. Your project needs will be reviewed and completed by our highly talented welders and machinists who prioritize quality without sacrificing deadlines.
To discuss your metal fabrication service needs, call us at (330) 425-2211 or fill out the form and our knowledgeable staff will reach out to discuss your project.
Perry Welding, Inc.
2075 Case Pkwy South
Twinsburg, OH 44087
Why Contact Perry Welding and Machine?
Here are the top three reasons to contact us for your metal fabrication needs:
You Get the Best Metal Fabrication in Ohio
Our welders and machinists are passionate about every project our customers bring to us. Not only do we provide end products that rival perfection, but our talent is trained to understand what works and where challenges may arise, so your project exceeds your expectations every time.
We'll Do the Precision Work for You
For companies that no longer employ full-time welders and machinists but still have fabrication needs, Perry Welding and Machine is your all-in-one resource, your "One Stop – Job Shop". From machining to welding and painting to assembly, you can outsource the work to us knowing that we have the ability to complete it.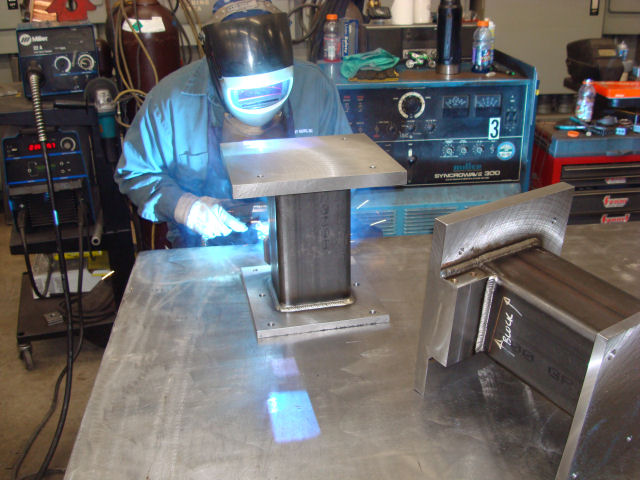 Our Customers Are Our First Priority
Because we are a family business, we consider our customers and employees family, too. We treat everyone who walks through the door the same as we would any member of the family. We value long-term relationships. We don't just want your business today; we want your respect and a long-term business relationship.
We've Got Your Custom Metal Fabrication Needs Covered
We work with some of the top name brand manufacturers in the auto, industrial and agricultural industries. We also work with the small business down the road. We are trusted by many, and want to earn your trust, too.
Our Customers Are Our First Priority
We are ready to turn your welding or machining needs into a functional piece of art. We are waiting for your call.